Hii everyone. I'm brand new here, I actually found this website on a youtube comment...and I've been dying to find some good competition. My brawl code is 4167-4425-2362 so tell me if u wanna brawl sometime =]. Right now my internet wont work for some reason tho so I have to wait till my internet is done pmsing. And yes, I am a girl =P
*edit* well this is fail, i tried to post it in the sticky above o.0 my bad
p.s. u can call me Heather cus dats my real name annd my main character is mostly fox but sometimes i use marth or wolf or pit.
Last edited by drgnwhisperer555 on Thu Jul 09 2009, 17:01; edited 2 times in total (Reason for editing : failness)
It warms my heart to be welcomed so openly
@drgnwhisperer555

wrote:It warms my heart to be welcomed so openly
Sorry about that. And sorry about the current site death. Not many people have been posting as of late. But welcome aboard.
_________________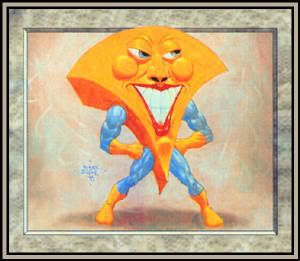 Snuffles





weeeee mo ppl

Warfriend





nice to meet u heather im cody

Warfriend





Similar topics
---
Permissions in this forum:
You
cannot
reply to topics in this forum