So I guess this is where I am supposed to post my intro.. So Here goes it:
My Name is Robb.
I'm 19.
I play as Pit, Fox, Samus, and (recently) Yoshi.
I DON'T use my own friend code because of the following reason: My step-dad is a douche, and controls my internet - He is also a better computer wiz than I, therefore, I have yet to be able to hax his password so I can hook my Wii up to the internet. Therefore - I shall be on someone elses. Probably "Snuffles's" FC...
You will know it is me, because over my head it says "Robb"....
I was told to join here because it was a cool ssbb forum, and that it needed some coding help - therefore I am here.
Yeah... that's me I guess... umm.
Random stuff?
I play runescape. I have for almost 8 years now. Don't talk shit about it - I don't care if you don't like it.
Other games - Diablo II , Guild Wars, Maplestory, Second Life, Conquer, Cronous, (etc)
Im easy to get along with, and I am an average ssbb player.
Umm.. I also held a ssbb player tournament at aCen.
If you do not know what aCen is, look it up.
Yeah.. that's about it. If you wanna vs, let me or snuffles know, and I'll try to get on.
~Peace~
=]:

Dr Aver





I didn't know your step was more tech savvy than you. That must be frustrating. Lol
_________________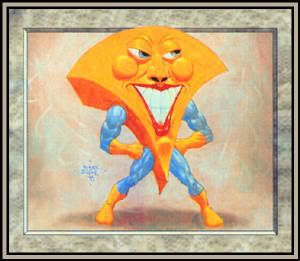 Snuffles





Hey, I'm Dylan .

I'll give you Developer status once I fix a few things .
_________________

NoX

Darker Soul






CombaticusGXRS

Turbo Ninja






hey im cody nice to have more people on

Warfriend





hi, im sheldon, and same as cody

des89jul





sheldon friggin copyer get ur own lines sheesh

Warfriend





Warfriend wrote:sheldon friggin copyer get ur own lines sheesh
i do got my own, but i just culdnt say it, ok, ill say sumthin else,
hey, im sheldon, welcome ta da site

des89jul





Similar topics
---
Permissions in this forum:
You
cannot
reply to topics in this forum